Winter Apartment Marketing Outlook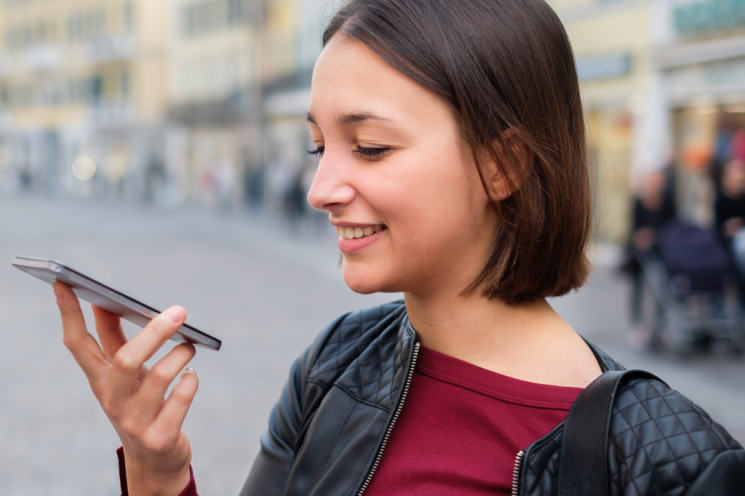 Voice Search Marketing Strategies for Apartments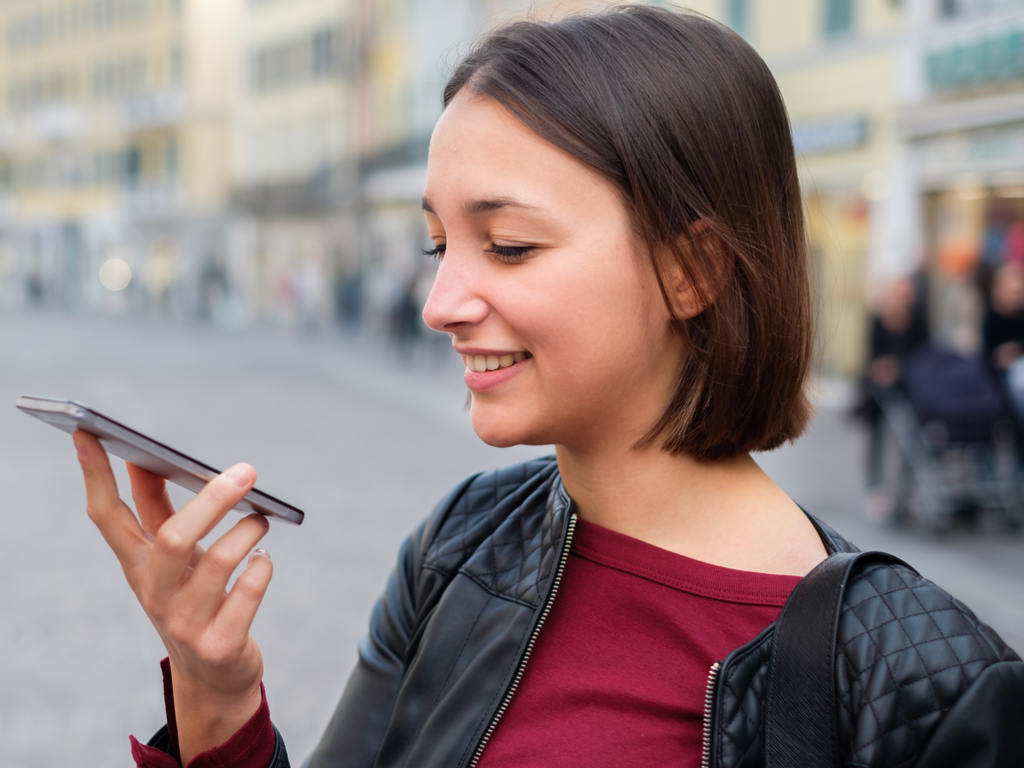 The biggest tech companies in the world are in an arms race over voice technology. Amazon, Google, Apple, Microsoft, have all made an investment in voice assistant software and products. The rise in voice search technology has stirred interest and excitement in the apartment industry. As smart home tech continues to grow, strategies for how communities can take advantage of this technology to reach prospects have been top-of-mind for marketers this year. So what do you need to know about voice search and the role it plays in apartment marketing?
Voice Searches Are Still the Minority

While voice search is a trend marketers should look out for in 2020, it's important to recognize that people haven't yet adopted voice search as the primary way they search for things online.

According to Google's CEO Sundar Pichai, 20% of Google searches are now coming from voice assistants and Gartner predicts 30% of the searches will happen without a screen by 2020.

The majority of searches in Google are not yet coming from voice search and don't look like they will be in the next year.

Apartment Seekers Want Options
Finding the right apartment is a big life decision. The average renter spends 25-30% of their monthly income on their home. When most people are faced with a big purchase decision like finding an apartment, they tend to spend a long time in the search process and are even more likely to turn to a phone and a computer to evaluate their options. While most traffic coming to apartment sites is coming from mobile devices and a big portion of conversions are happening there, desktop website visitors on apartment sites are more likely to convert than those on mobile.

When most people search for an apartment they want to evaluate their options. Voice assistants often present a single answer to a query or a very limited number of options. Most people searching for an apartment aren't looking for one "right" answer and want to see the other apartments out there. This is one of the reasons voice search isn't likely to overthrow traditional mobile and desktop searching for apartments in the near future.

Apartment Searching is a Visual Process
Another reason that voice search devices aren't likely to replace traditional searching, people want to see visual examples of the community and their floor plans in their search process. After visiting a home page, most apartment seekers visit the floor plans page and then the gallery when they land on an apartment website. On devices like an Amazon Echo or a Google Home, searchers aren't able to see what communities look like, which doesn't provide the user experience these searchers are looking for.

Even though voice search likely won't replace traditional searching for apartment seekers, it is a trend worth paying attention to. Voice searching for an apartment on a voice assistant speaker isn't likely to become commonplace but voice search on phones (Siri or Google) and desktop computers (Cortana) has the potential to become the way a portion of renters start their apartment search.

The good news is, a lot of the steps that can help you improve your voice search rank, can also improve your ranking in traditional text searches. We've listed three steps in this article that your community can use to optimize for voice search while simultaneously boosting your paid and organic text search results.
How do you increase your chances of showing up in a voice search?
Bid on "Apartments Near Me" in Google Ads

Over the last few years "apartments near me" has grown in popularity when people use Google to search for an apartment. Google reported a 130% year over year increase in the number of "near me" searches. This trend is also playing out on voice search.
One in five voice search queries are for local searches (Internet Trends 2016) and according to Search Engine Watch, "mobile voice-related searches are 3X more likely to be local-based than text-related searches".

If your community isn't already using Google Ads to bid on terms like "apartments near me" for people in your local area, this will dramatically boost your search traffic for both text and voice searches.
Optimize for Long-Tail Queries
Think about the way most people use voice assistants today. They either use voice assistants to make commands "give me directions to…" or ask questions. When people ask voice assistants questions they use different language than they do when they type a search query into the search engine. While a typical text search query contains 1-3 words, a voice search query is more likely to contain 2-5 words and more voice search queries contain 7-9 words than text search queries (Moz).

If your community is trying to pick up more voice searches in their Google ad campaigns, experimenting with longer tail keywords can help you reach this audience.

For apartment communities, this may look more like, "Show me the best luxury apartments in Phoenix" as opposed to "luxury apartments Phoenix".

The good news is, Google has become better at identifying related longer tail keywords in your Google Ads campaigns. You can adjust this further when you set up your keyword match types.

Match types determine how many variations of a keyword you want Google to bid on in the platform. If you want Google to only show your ad for the queries that match your keyword word for word, you can select "exact match" as a match type. When you start using match types like "broad match", "broad match modifier", and "phrase match" you increase your chances of showing up for the longer tail keyword queries that someone might ask for in a voice search. It's important to note that broad match types can pull in unrelated searches for your community so you want to be thoughtful about testing and reviewing broad match keywords in your strategy.
Improve the Visibility of Your Google My Business Profile
Voice assistants pull from your local listings and review sites. Optimizing these listings can make the biggest difference in improving your ranking for local voice searches. To start, you should make sure your community has a complete and accurate Google My Business Listing, Facebook Page, and Yelp Listing. Google often uses your Google My Business profile to provide answers to local search queries. If your Google My Business profile contains keywords and categories with apartments and your local area, you are more likely to appear as the first result in a local voice search query. Showing that your listing is engaging is another way you can improve your chances of showing up first in local searches. Posting frequently to your Google My Business listing can increase your profile engagement, signaling to Google that they should show their listing in more searches.
Conclusion
Even though voice search isn't the most common way apartment seekers search for apartments, the steps communities need to take to optimize for voice search can significantly benefit them across all their search efforts. Bidding for local search terms, updating and posting to your GMB listing, and experimenting with capturing longer tail keyword searches, all have the potential to improve a community's search presence for both voice and text searches. As voice search continues to gain popularity, the number of people using devices to search for all things, including apartments will likely increase. Use the tips outlined above to improve your chances of showing up in the search results when these searchers turn to voice assistants to find an apartment.

Did you like this article? Share it with your friends and colleagues on LinkedIn!
The four ad mistakes that are Costing you leases
And How to Fix Them Fast!