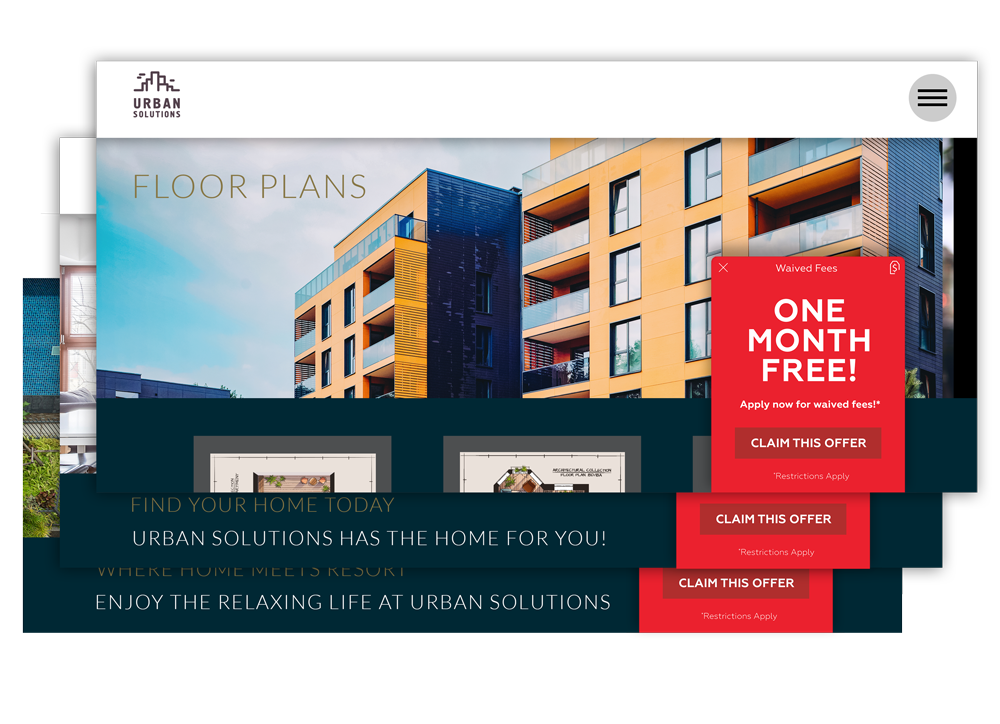 Make Prospects an Offer They Can't Refuse
Promoting a concession on your website is tested and proven to generate more leads. Communities who promote offers with Concession Manager generate 65% more website leads on average. Entice prospects to convert by giving them the opportunity to claim an offer on any page of your website.
Schedule A Call
Beyond the Promotion
Concession Manager lets your website visitors claim offers in exchange for their contact information, dramatically boosting your website conversion rate. Now your team will always have a steady stream of leads to call on and close.
Qualify Leads
Ask qualifying questions to provide your leasing agents with information they need to close the deal. Create up to four custom questions or pick from a list of common questions that communities ask their prospects.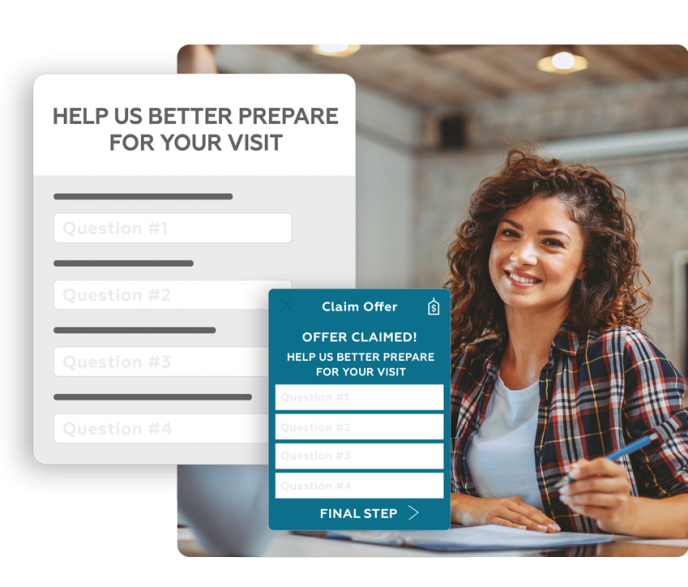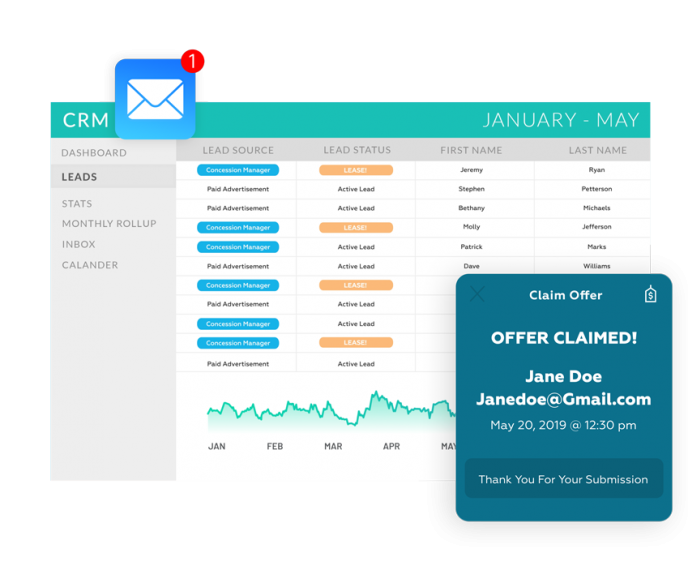 Stay Notified
Concession Manager sends leads directly to your CRM and delivers a notification email every time a prospect claims an offer.
Custom Fit
Match the color, style, and placement of your widget with your website. Use custom colors or choose from ready-made color schemes.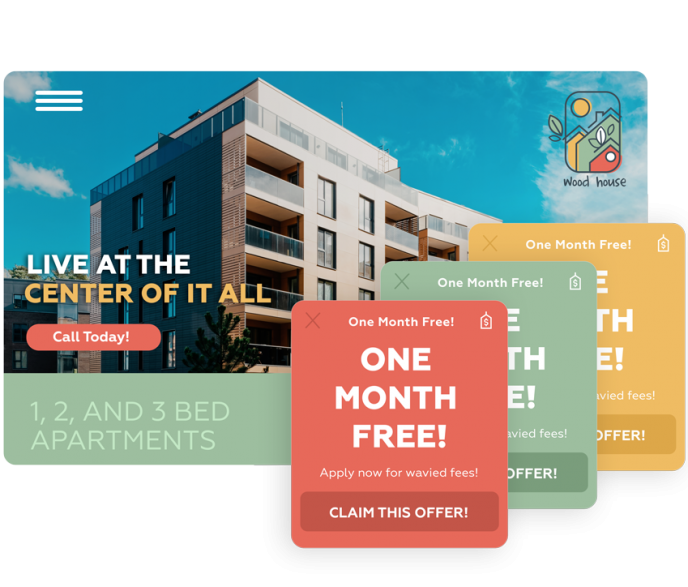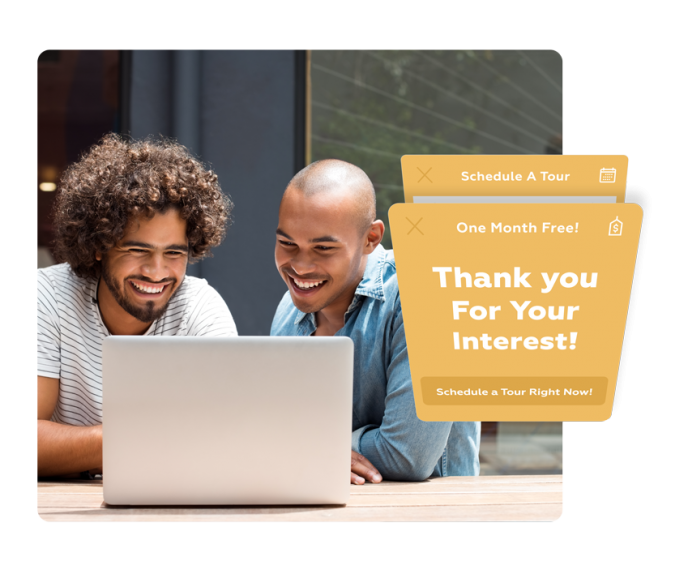 Prompt Leads to Tour
Once leads claim an offer, Concession Manager prompts them to take the next step and schedule a tour.
The fouR FACEBOOK ad mistakes that are Costing you leases
And How to Fix Them Fast!