Create a strategy powered by data from thousands of MFH campaigns.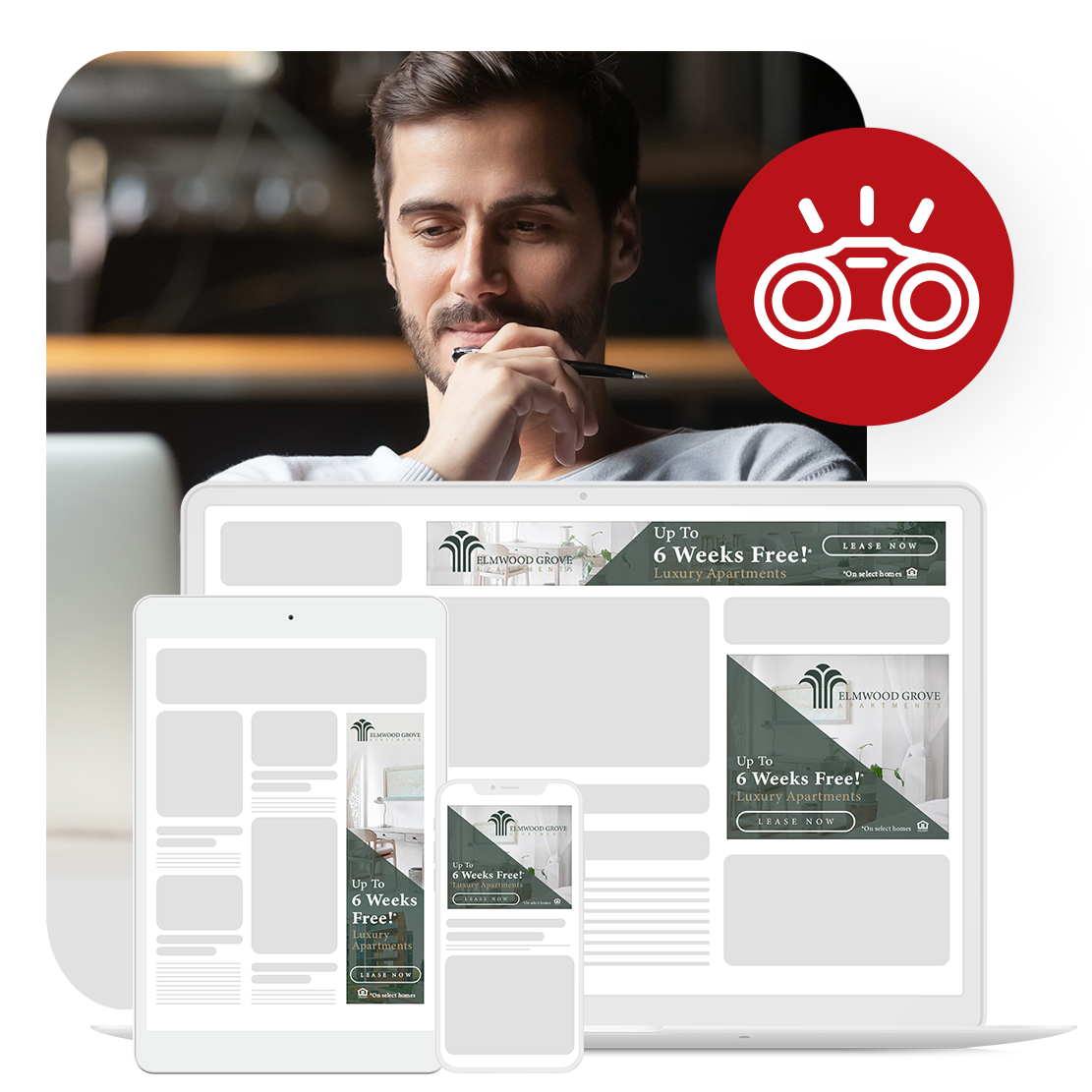 FIND ME
Strategies that help interested apartment seekers find your community.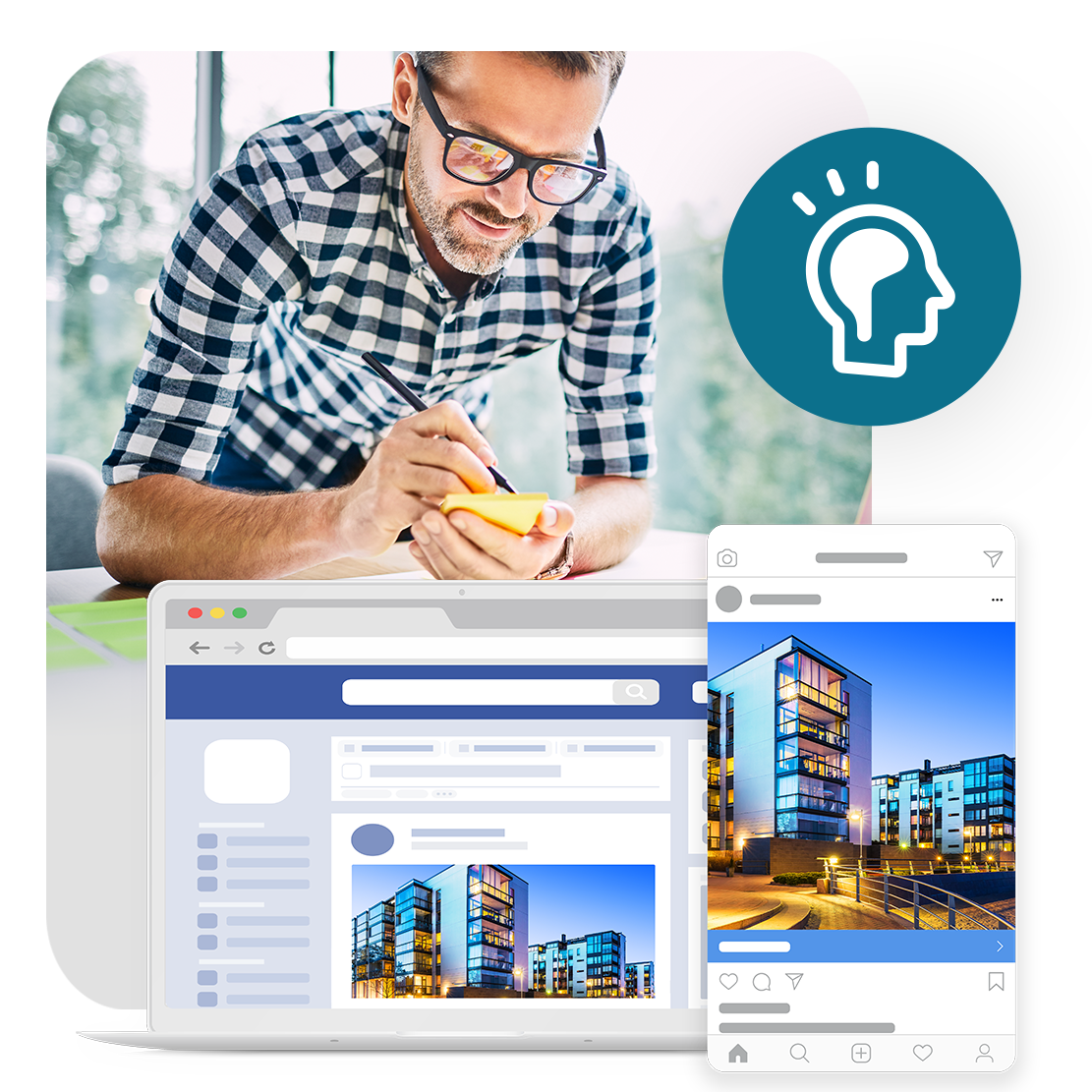 REMEMBER ME
Strategies that keep prospects engaged with your community through their entire journey.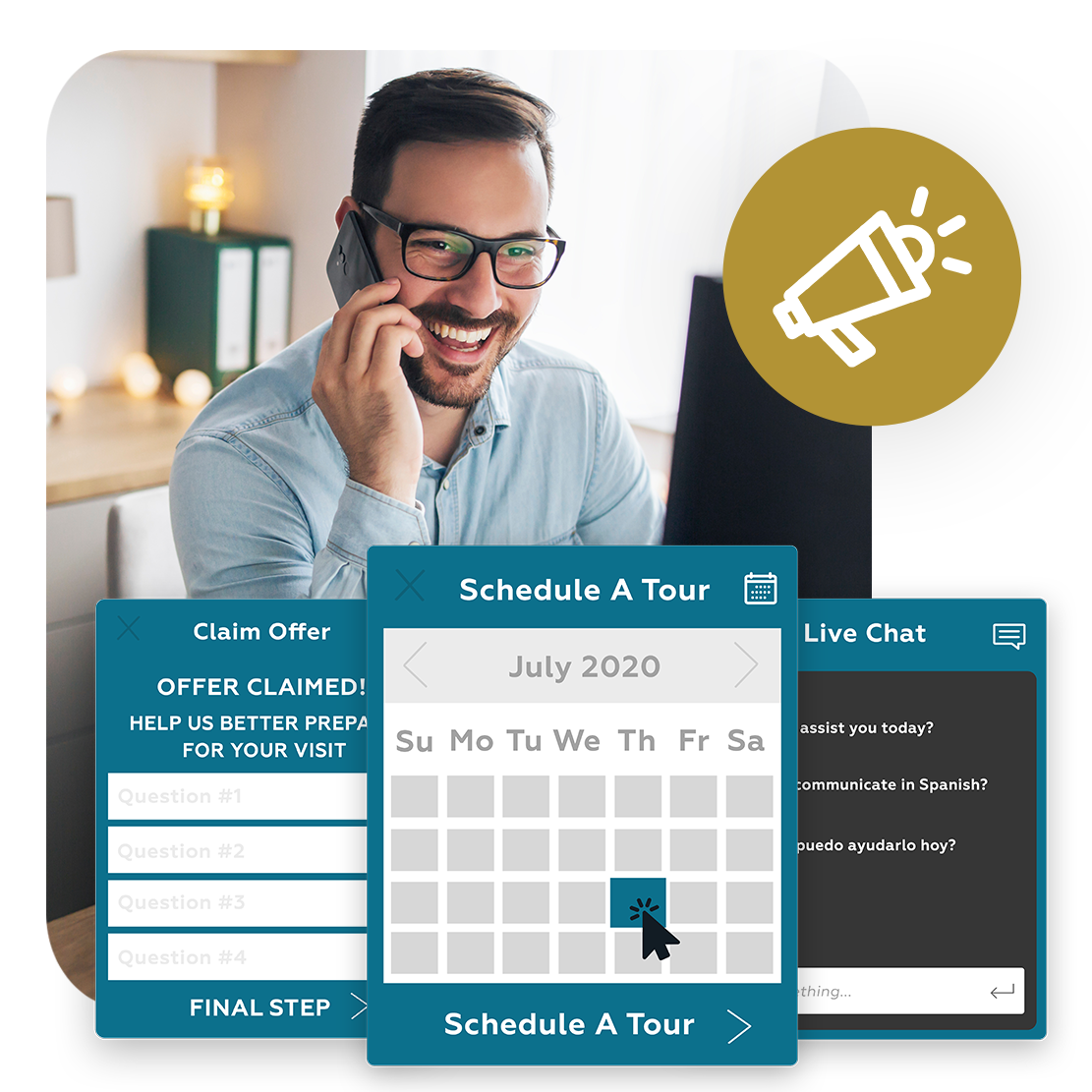 CONNECT WITH ME
Tools that convert your website visitors into leads, tours, and leases.
Expertly Managed Campaigns
Our team of digital marketing experts assembles the right mix of the marketing channels, the best budgets for your local market, and a powerful message to tell apartment seekers. We create the ads, manage the campaigns, and report the results so you can focus on converting your new leads into leases.
Fill Your Communities Faster

Step 1
We help you choose the right marketing tools for your community.

Step 2
Our team designs custom visuals and builds campaigns to reach your goals.

Step 3
Our CLarity and Matchback reports show you who leased and how they got there.
Your Digital
Marketing Roadmap